District Announcements
IMPORTANT!!
This web site is no longer current. Please go to
www.ecps.k12.nc.us
for current information.
School Announcements
#dfw20
In The Book Whisperer by Donalyn Miller she challenges herself to read 40 children's chapter books during summer break, one per day.  This allows her to recommend books to students to read based on their interests.
Our faculty at DFW was challenged to read just 20 children's chapter books this summer. We were asked to give some input about each story we read. You can find this information here Book Whisperer Challenge
You can also keep up with us on Facebook. Just search #dfw20 in the Facebook search!
What this does for us as professionals and for our students is that we share our own love of reading with our students.  We can focus on helping them become life long readers because we are able to recommend books that they would be interested in and it helps our school develop a database of different genres and interests to help our students find good books to read.
Teacher of the Year for DFW is Mrs. Callie Turman Luker
Mrs. Luker has been an EC teacher at DFW/WOS for 5 years.  She received her Bachelor degree in K-12 Special Education from Mississippi College.  She started her teaching profession in 2007 as an Adult Education Teacher at Central Carolina Community College.  She received the 2012-2013 Teacher of Excellence in the Exceptional Children's Program.  She has an excellent rapport with her student's families and maintains those relationships even when she isn't teaching them anymore.  Luker is a proud member of the Edenton-Chowan Special Olympics and Autism teams. She is an advocate for all students and loves to teach.  Her love for special needs children is evident in her work and it shows every day!
Instructional Assistant of the Year is Mrs. Brenda Ward.
Mrs. Ward is an instructional assistant at DFW who wears many hats. She was one of 3 to step in to teach the informational literacy classes during our cultural arts time for part of the year.  She greets students every morning while assisting in the breakfast line.  Ward also assists with the students in Luker's EC resource classroom.  Ward has several EOG prep groups throughout DFW and is responsible for coordinating DFW's student-run yearbook staff.  Mrs. Ward started her stint in Edenton-Chowan schools as a substitute teacher in 1994.  In 2002, she was hired at John A. Holmes High School as a teacher assistant.  She transferred to D.F. Walker in 2005 where she has comfortably remained.  She is really dedicated to the profession and often will complete tasks with little to no supervision.  She loves to travel, shop, and spend time with her family, especially her grandchildren.
Essay Contest
---
Congratulations to Shamiya Leary for winning the 3-5 age division of the Chowan County Artisans of African Descent Essay Contest sponsored by the Edenton Historical Commission.
---
Fourth Graders Win Essay Contest
Each year, the American Legion Auxiliary sponsors an Americanism Essay Contest for students in grades 3-12. Winners receive a monetary award and an honorarium in the student's name will be made to the Children of the Warriors National Presidents' Scholarship fund.
We are so proud to announce our D.F. Walker award winners!!
First place winner, Deacon Taylor, and Jamiya Winston, second place winner, are fourth graders in Mrs. Rachel Byrum and Mr. Jared Marks' class.
Common Core at Home
How to Help Your Child Become a Better Reader: Parent Guide
One role as a parent is to help your child experience the joy in reading and to help them begin to view reading as a pleasurable experience. You can also help your child become an independent reader through the praise and encouragement you provide while they are reading. It is critical that your child realizes success while reading.
This booklet will help you to help your child become a better reader through offering guidance and giving you tips on how to encourage and support your child's reading.

Click on this link to learn more.
/modules/groups/homepagefiles/cms/910556/File/better%20reader.pdf
---
DFW Model School
DF Walker Elementary has earned designation as a Model School in the North Carolina Positive Behavior Intervention and Support (PBIS) annual State Recognition Program. The School met all the requirements for this recognition by demonstrating results achieved through working together, using school data to implement research-based practices and developing supportive systems to teach all students new behaviors! 
---
Watch D.O.G.S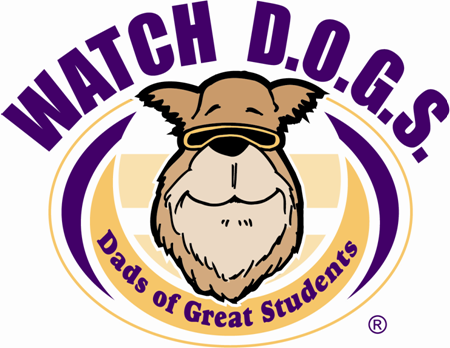 DF Walker is looking for WATCH D.O.G.S.  to come out and support our school.
 
WATCH D.O.G.S. is a one-of-a-kind, school-based father involvement program that works to support education and safety
 
Who are WatchDOGS? Fathers, grandfathers, step-fathers, uncles, and other father figures who volunteer to serve at least one day a year in a variety of school activities as assigned by the school principal or other administrator.
 
Please contact Phil Huey our school Counselor at 252.221.4151 to sign up! 
---