District Announcements
5th Graders Skype Meteorologist Jeremy Wheeler
The fifth
 grade science classes at D. F. Walker Elementary School participated in a Skype session with Jeremy Wheeler, WAVY-TV M
eteorologist, 

on Tuesday

, November 
25th
. Mr. Wheeler talked with them about predicting the weather, forecasting the weather and various types of severe weather. He also explained the education needed to become a meteorologist. Lastly, students were able to ask questions about local weather conditions and the potential for snow this year. Mr. Wheeler 
stated, "We 
will 
definitely have snow (at some point) this winter."
School Announcements
Dr. Martin Luther King, Jr. Speech Competition
Joshua Twiddy, a student of Mrs. Bank's and Mrs Leary's Class, was recognized for his outstanding participation in the Vidant Medical Center Dr. Martin Luther King, Jr. Speech Competition where he was awarded 1st place on January 21, 2015. 
AIG Project
3rd grade AIG students spent the 1st semester exploring air and the properties of air.  They have started a unit called "Extra Credit" based on the book by Andrew Clements.  They will be studying Afghan culture and conducting an Andrew Clements book study.  Look for their book trailers and other video projects associated with this unit to be posted soon!

4th Grade AIG
 
Our 4th grade AIG students have been working on writing with metaphors. Their final project was to create an iMovie about themselves. Check out their video below.
5th Grade AIG
We have spent most of the 1st semester working on Code Cracking on a Cryptography unit.  Students have explored 8 different code/cipher stations learning how to encrypt and decrypt information.  The second semester students will be creating their own secure crypto system with video instruction on how to decipher their system.  Look for these videos to be posted soon!


Parent Advocacy Cheat Sheet
These are questions you can ask your child's teacher to better understand how he or she is doing in school, as well as his or her progress.
⇉ How is my child doing academically? Is he or she working below, at, or above grade level?
⇉ How is my child's behavior in your class? What are your thoughts about his or her social and emotional development and maturity?
⇉ What should I be doing at home with my child to reinforce his or her learning for your class? How much time should we be working at home each night/week?
⇉ What are the requirements for doing well in your class and how do you assess student work? Can you show me an example of work that meets your requirements?
⇉ Aside from report cards, what are the best ways to keep up to date on my child's progress?
⇉ What is the best way to communicate with you?
⇉ What are some tips for helping my child to be organized for school?
How to Help Your Child Become a Better Reader: Parent Guide
One role as a parent is to help your child experience the joy in reading and to help them begin to view reading as a pleasurable experience. You can also help your child become an independent reader through the praise and encouragement you provide while they are reading. It is critical that your child realizes success while reading.
This booklet will help you to help your child become a better reader through offering guidance and giving you tips on how to encourage and support your child's reading.

Click on this link to learn more.
/modules/groups/homepagefiles/cms/910556/File/better%20reader.pdf
---
Chowan County Deputy Sheriff Heather Matthews School Resource Officer
Congratulations to Chowan County Deputy Sheriff Heather Matthews School Resource Officer, SRO, for White Oak and D.F. Walker Elementary for her certification as an emergency medical technician! She has become very active as a volunteer for the local Kids and Cops program and acquired certification as a bus driver so that she can help as needed. 
---
DFW Model School
DF Walker Elementary has earned designation as a Model School in the North Carolina Positive Behavior Intervention and Support (PBIS) annual State Recognition Program. The School met all the requirements for this recognition by demonstrating results achieved through working together, using school data to implement research-based practices and developing supportive systems to teach all students new behaviors! 
---
Watch D.O.G.S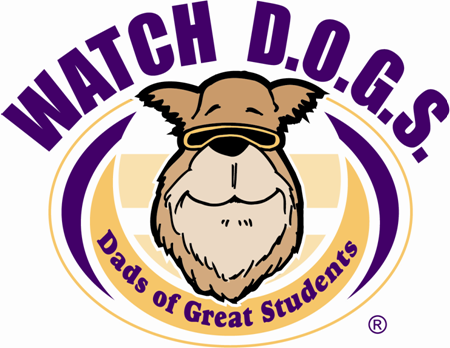 DF Walker is looking for WATCH D.O.G.S.  to come out and support our school.
 
WATCH D.O.G.S. is a one-of-a-kind, school-based father involvement program that works to support education and safety
 
Who are WatchDOGS? Fathers, grandfathers, step-fathers, uncles, and other father figures who volunteer to serve at least one day a year in a variety of school activities as assigned by the school principal or other administrator.
 
Please contact Phil Huey our school Counselor at 252.221.4151 to sign up! 
---












D.F. Walker Elementary Teacher of the Year
Rachel Byrum, a fourth grade teacher at D.F. Walker Elementary School has been named by her colleagues as the schools' 2014-2015 Teacher of the Year. Mrs. Byrum began working for the Edenton-Chowan School System as a teacher in 2007.  She holds a Bachelors Degree from Elizabeth City State University and she completed her teaching certification at East Carolina University. Mrs. Byrum serves as a trained mentor for beginning teachers and she is currently a teacher-representative on the D.F. Walker PTA board. In addition, she also serves as co-chair for the school's parent education committee and fourth grade team. She is known for being an advocate for her students and holding them to high academic standards in the classroom.



D.F. Walker Elementary Instructional Assistant of the Year
Kristy Morton Bunch was named by the faculty and staff as the 2014-2015 Instructional Assistant of the Year for D.F. Walker Elementary School. In her role, she facilitates the informational literacy classes during the cultural arts block. She began working with the Edenton-Chowan Schools as a substitute teacher in 2010 and was hired as an instructional assistant in 2012. Mrs. Bunch is currently working toward completing a Bachelors Degree in Elementary Education so she can fulfill her life-long dream of becoming a teacher. Mrs. Bunch is described as a dedicated professional who goes above and beyond the call of duty in her role.
 
---